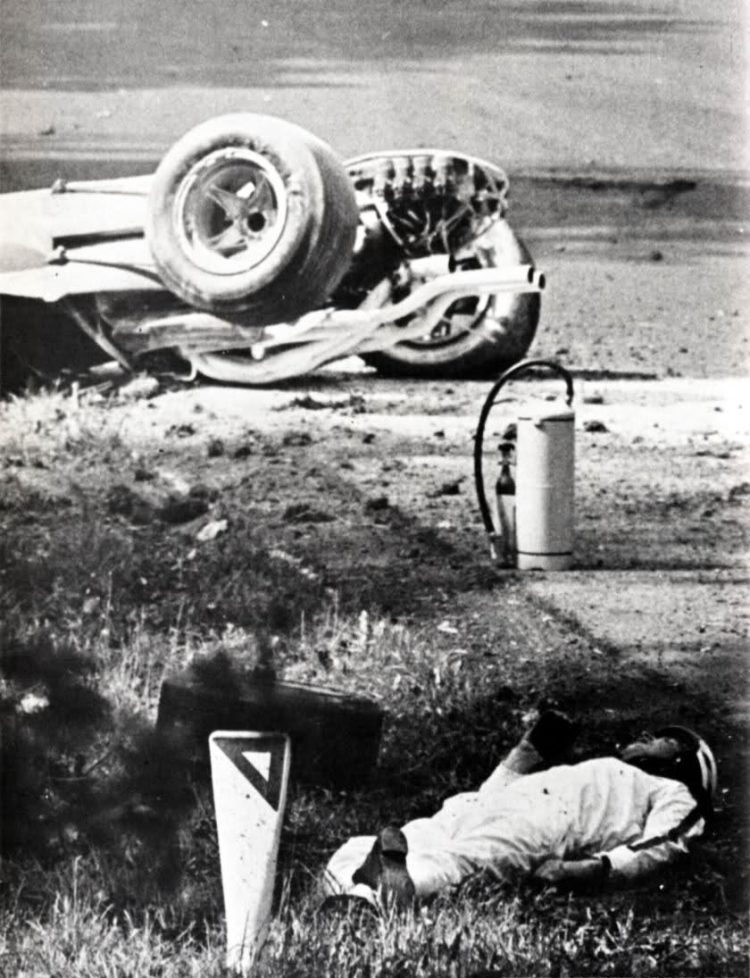 Mike Parkes (GBR) (Scuderia #Ferrari), #Ferrari 312/66 – #Ferrari V12 RET
British driver Mike Parkes drove for #Ferrari. At the Belgium GP in 1967 his #Ferrari 312 hit an oil slick laid down by Jackie Stewart's BRM and crashed heavily. The car overturned and dragged him along the track.
Above is a photo of him with his shattered legs and severe head injury waiting for emergency workers to show up. The doctors contemplated cutting his legs off. He was in coma for a week. He eventually returned to racing but most believed something was lost due to his racing injuries. He was never the same due to that accident. Mike Parkes died in 1977 at age 46 in an auto accident on his way home from Modena to his flat in Turin.
1967 Belgian Grand Prix, Circuit de #Spa-Francorchamps
"
DNF Saturdays vol-273 mike parkes spa francorchamps 1967 #F1