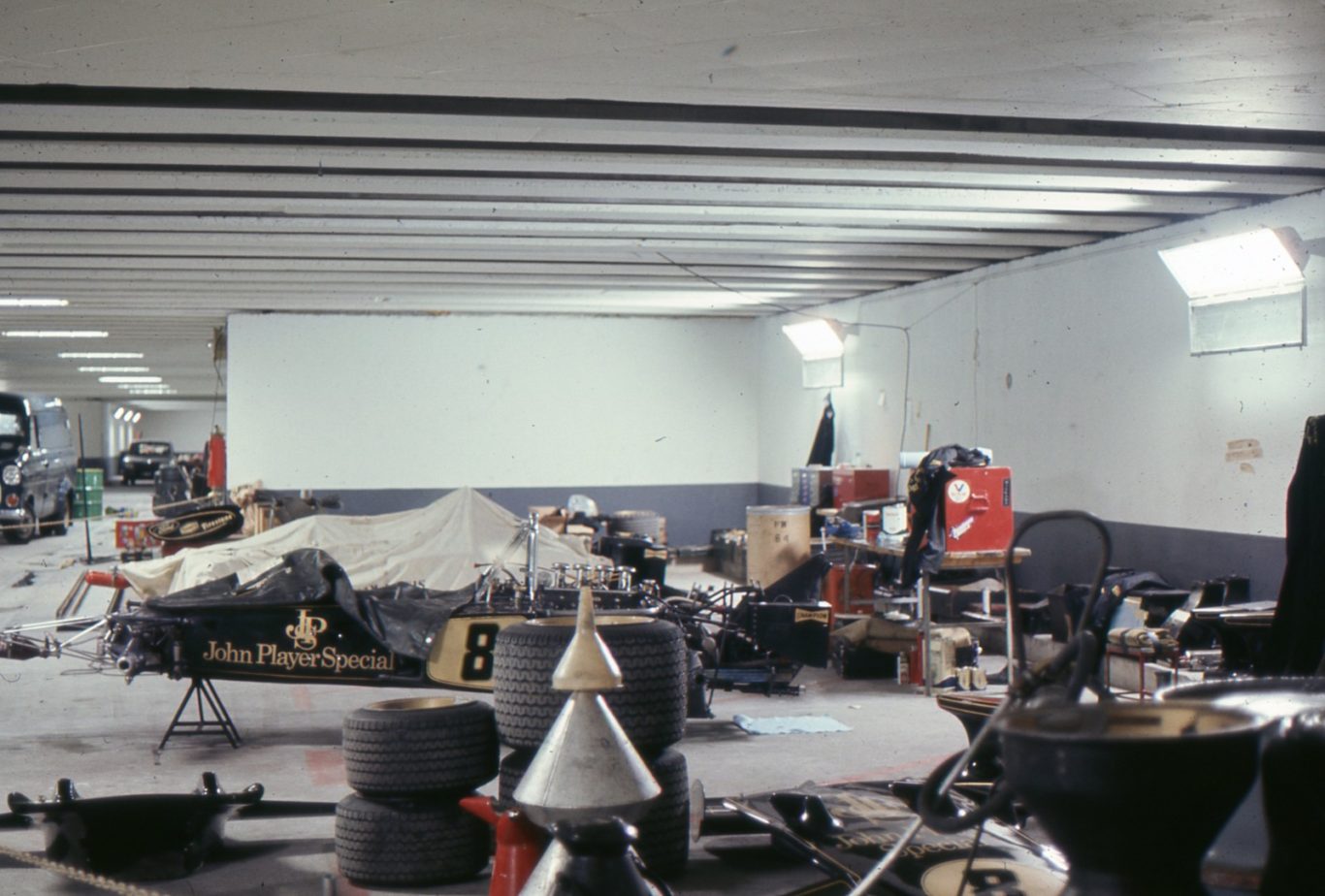 There is Emerson Fittipaldi's #Lotus 72D – #Ford-Cosworth DFV, 2993cc V8, naturally aspirated, mid-engined, longitudinally mounted. He finished the race 3rd. The Formula One garage at the
1972 Monaco Grand Prix was actually a real garage.
It was the auto parking garage a short distance from the track. The F1 cars actually had to drive a short distance on a public road in order to get to the track.
1972 Monaco Grand Prix, Circuit de Monaco ++ ericok
"
1972 #Monaco grand prix garage #F1